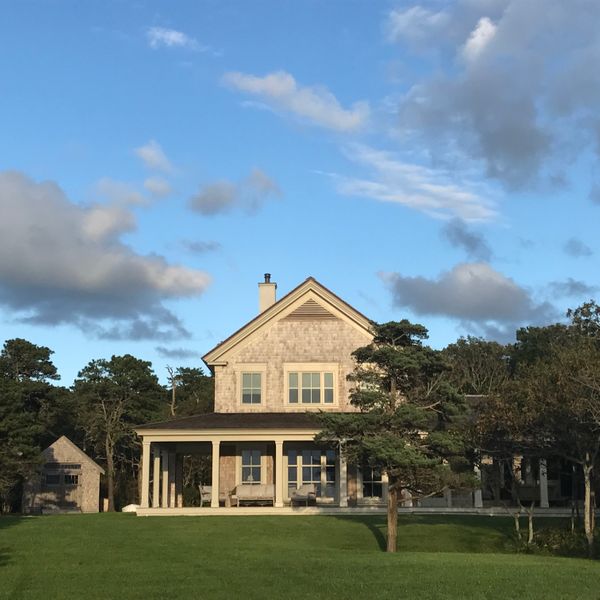 Cape House 6
West Yarmouth, Massachusetts
2016
with Mary LeBlanc, Landscape Architecture
The site is exposed to strong winds in summer, so the house is set back from the water and orientated so that an existing stand of trees forms a windbreak.
The house uses new construction methods and materials to achieve Zero Net Energy performance, including super-insulated walls, high performance windows and a 12 kW photovoltaic array embedded in the south-facing roof slope.
The structural/thermal envelope was prefabricated in New Hampshire, transported as panels to West Yarmouth and erected on site, greatly reducing the construction schedule.